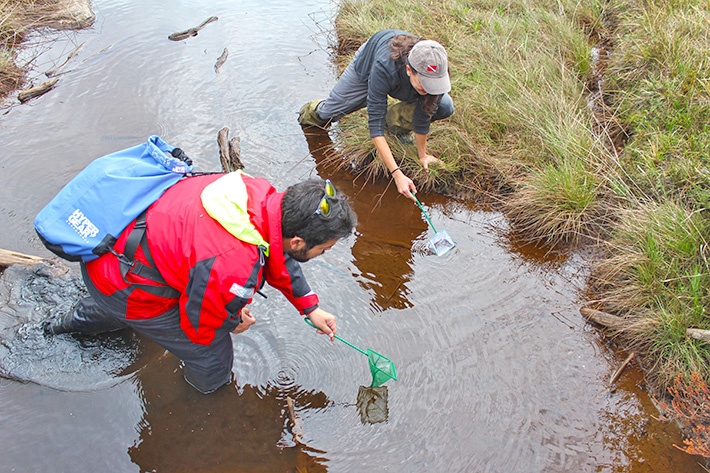 Since 2013, there has been a group of scientists interested in understanding and measuring different areas of southern Patagonia and the nature that surrounds it. Tierra del Fuego and its fjords on Darwin's Mountain Range hide many places where there is no human intervention, hence no easy access and no much research about the flora and fauna that shelter.
Ernesto Davis, from CEQUA Scientific Institution, is leading the program Linking Science and Enterprise (LSE) sponsored by Chile's Naitonal Comission for Research Science and Technology (CONICYT, by its Spanish initials). CEQUA has created a strong bond with Australis Cruises, as they are the only ones sailing regularly to these unexploited areas.
A two-fold association: (i.) the handover of "science" to private enterprises, and (ii.) the reciprocity of the "enterprise´s" handover to science. That is to say:
i.) The scientific transfer, by training the expedition guides of the cruises, updating and broadening the range of their accounts and the way these can be delivered to the visitors aboard the cruise and during their disembarkment.
ii.) The scientists´ training of expedition guides (enterprise) during their navigation and disembarkment, in order to collect biological data, in-situ, and following strict protocols for scientific monitoring.
The sub-Antarctic eco-region of Magallanes that you are visiting includes, among other unique features:
Ecosystems with no replica at a global scale if you search for another portion of land throughout the latitudinal belt comprised between 52º and 56º S. For example, you find here the southernmost temperate forests on Earth, fragile and barely disturbed.
This region represents the southern end distribution of many animal and floristics taxa (ej. Lontra provocax, forests of Nothofagus, Campephilus magellanicus).
The ecosystems of this ecoregion possess incalculable value in terms of biodiversity preservation and cultural resource protection
Scientific monitoring along Australis´ touristic cruise routes
Research scientists from CEQUA train expedition guides during the weekly sailings the company offers. The objective is to obtain scientific data recorded by the expedition guides, monitoring the chemistry of the sea in the southern archipelago, the flowering and development of native plants, the coastal benthic biodiversity, performing bird surveys and records of garbage, making the tourist an active participant and observer.
Empirical data registered by expedition guides was obtained, supervising the chemistry of internal seas of the austral archipelago, the blooming and development of native plants, coastal benthonic biodiversity, movement and mating of birds, and counting (collection) of garbage in the sea, involving hundreds of tourists aboard the cruises coming from the penguin colonies of the Strait of Magellan and moving to Cape Horn and also passing by Ushuaia, Argentina.
This scientific in-situ monitoring includes five fields of ecological interest / lines of research:
Water chemistry to monitor ocean acidification.
Phenology of Native Flora.
Coastal Benthic Communities.
Monitoring and Collection of Garbage.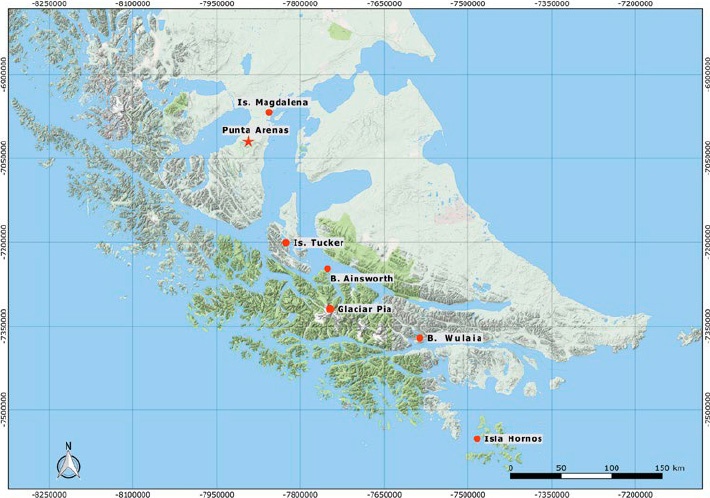 Live Patagonia in a different way, and help us providing a better destination for future generations: