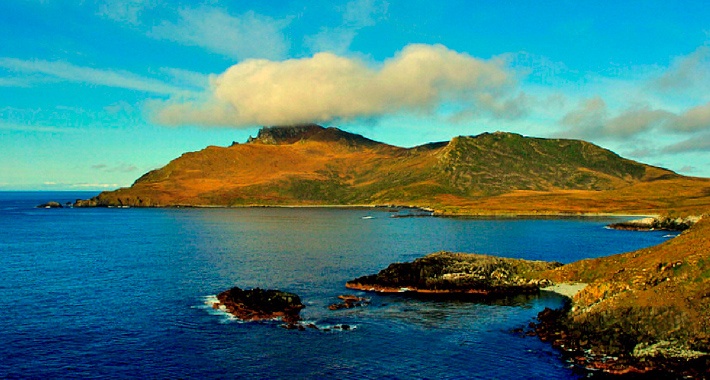 The waters around Cape Horn and the great southern ocean are universally recognized as having some of the most intimidating seas on the planet. History supports this infamous reputation, but has also made the Cape Horn's unique geography both awe inspiring and worthy of admiration.
Horn Island, visited on our Australis itineraries, houses one of the world's southernmost forests. This audacious ecosystem flourishes despite the presence of one of Patagonia's roughest natural disturbances — the southern wind.

For millennia, the island's sub-Antarctic forest has combined an extensive variety of neighboring species that together have adapted to with these fearsome winds. Plant species have learned to stay low, dense and wide, some species helping the growth of others, coordinating for their mutual protection. At times they compete but eventually they diversify.