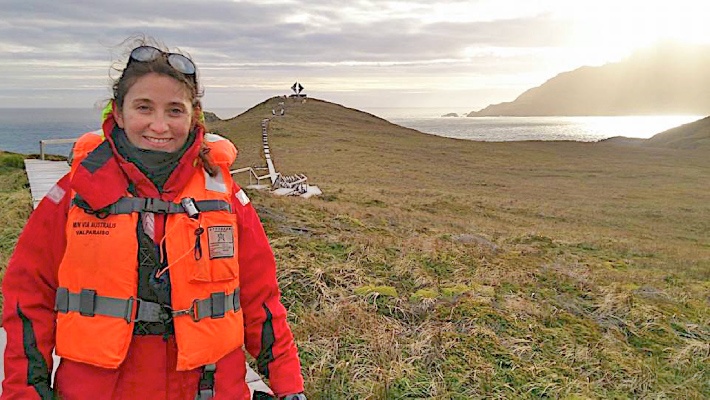 It wasn't the first time that I had disembarked at Cape Horn. Actually, I've lost count of how many times I have visited Isla Hornos. Even more, I have been lucky enough to celebrate my birthday on this mythical place more than once in the last ten years. But even if it sounds cliché, each new time is unique.
This time our disembarkation at Cape Horn was scheduled for 6:00 p.m. in the evening. And that fact alone meant the landscape would be entirely different than my previous visits — the temperature, the colors in the sky, the water, the clouds would be unlike anything I had witnessed before. Not to mention this would be my first sunset at the end of the world.
When I was a girl, my father use to remind me constantly of the importance of not losing one's capacity of being amazed by the simple things of life. Although it's not easy in the modern world with our hectic schedules and daily routines, I have tried to keep this in mind throughout my life.
It just so happens that a few years ago, I was able to visit Cape Horn with my father and watch his reaction to being literally at the end of the American continent, where the albatrosses fly around that mythical rocky promontory.
A week ago as I celebrated my birthday, I was once again guiding on Isla Hornos, this time with the passengers from an Australis expedition cruise. When the visit was almost over and everyone was happily heading back to the ship, I gave myself a moment alone in the upper part of the island. I stopped, turned and stared the Albatross Monument for a couple of minutes. There was an incredible red sunset on the western horizon. I thought about my father — his advice about not becoming jaded and his own awestruck visit to this place. And I knew this magical moment was his birthday present for me.